Local Projects
Libraries for All - Czech Republic / Knihovny pro všechny - Česká republika
Multicultural Center Prague (Czech Republic)
The final project documents (e.g. guideline, manual, regional report) are available for download in the section Products.
Other materials referring to the local project activities are to be found on the webpage Results.
Libraries for all - Multicultural Centre Prague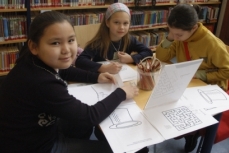 The main local partner of the Multicultural Centre Prague (MKC Prague) in the Czech Republic came to be the Municipal Library of Prague (MLP), a public library network comprising a central library, 43 affiliate branches and 3 mobile libraries.

There are three target groups of the project: migrants, adults and children living within the Region of the Capital City of Prague, but also librarians and library visitors. In cooperation with MKC Prague, the library offers new services for migrants that are now easily accessible thanks to a new arrangement of the information space which takes into account migrantsÔÇÖ needs. The MKC Prague ran trainings for librarians. The library regularly informs staff through the library intranet. Library visitors have noticed new services for migrants and in September 2010 they had an opportunity to learn more at an exhibition in the library public spaces.
The history of the project
In June 2009, the Multicultural Centre Prague and the Municipal Library of Prague introduced an Advisory Board consisting of linguists, librarians, representatives of NGOs and migration institutions. The Advisory Board has been a consultative organ responsible for managing the project content management and the selection of activities. The Advisory Board actively participated mainly in the preparation and initial phases of the project between June and October 2009. In the second half of the project, the body was in charge of project monitoring, consulting, evaluation and planning of further activities that could possibly follow after the project completion.

After the preparation phase in summer 2009 new services for migrants were communicated through library information brochures produced in 7 foreign languages, including Russian, Ukrainian, Mongolian, German, English, Vietnamese and Chinese. A notice was posted on websites of non-government organisations in Prague that deal with migrants and the word was also spread to organisations and associations of migrants via e-mail, telephone, by volunteers and MKC PragueÔÇÖs external co-workers. The new library services were also advertised in minority press.

Examples of the project activities
An example of a very successful practice is the ÔÇślow thresholdÔÇÖ course of Czech language for migrants organized by MKC Prague and MLP in partnership with the Centre for Integration of Foreigners (CIC) in Prague. The principle of ÔÇślow thresholdÔÇÖ is reflected in the accessibility and openness of the course. Participants are not obliged to register. Each class is a compact unit focusing on specific everyday-life situations, and as the topics repeat they can be discussed in more depth. This specific methodology was awarded the LABEL prize in 2009.

In October 2009, two Infopoints for migrants offering e-learning language courses were opened at the Central library and MLPÔÇÖs Opatov branch.

MKC Prague and MLP ran computer training for migrants between October 2009 and May 2010, in which migrants, mainly from Ukraine and Russia, have participated. The popularity of the training has gradually increased.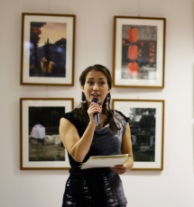 In cooperation with a non-government organization InB├íze Berkat we have organized a weekend out of Prague for children with the topic being ÔÇ×My homeÔÇť. Works created in artistic workshops were exhibited and the best ones awarded during a ceremony at the exhibition ÔÇ×My homeÔÇŁ which held place in the libraryÔÇÖs Opatov branch in September 2010. This event was aimed as an opportunity for foreign artists living in Prague to publicly showcase their artwork. Combined with the works of children, the exhibition provided an unusual experience to all library visitors.

Library staff trainings
Besides the new library services for migrants, our project has focused on the library staff training as the second main aspect. In 2009, a theoretically-oriented seminar for librarians was held. There were presented contributions on the overall migration situation in the Czech Republic and Prague, communication with migrants according to their needs, as well as examples of good practice. In the final part of the seminar, a panel discussion with spokespeople and other guests was held, covering the topic ÔÇťThe role of libraries in education and integration of migrantsÔÇŁ.


Two practically-oriented workshops for librarians with 20 participants each, took place in February 2010. The participants were the staff members of the MLP Central library and MLP branches operating in Prague parts with migrant background. The topic was ÔÇťCommunication with migrants in a libraryÔÇŁ. Librarians have had an opportunity to prepare and experience common communication situations that occur in a library. Based on the workshop, a handbook for librarians providing guidance and basic phrases was produced.
Future Prospects
The project ÔÇťLibraries for AllÔÇť enabled the Municipal Library to expand its services for migrants, establish new contacts with migrant-oriented organisations both in the Czech Republic and abroad and to continue to provide further training and education to its staff. The project results laid the foundations for further development of the library towards becoming a multicultural education center in several areas:
The Municipal Library of Prague was provided with information materials about the library and its services in several languages for further use.
The library has broadened its offer of information services through the so-called Infopoints that have become part of its Information Centers, including a special website with information for library readers with migrant background.
The library has established cooperation with the Center for Integration of Foreigners, together it will continue to provide Czech language courses. This form of cooperation can serve as an example for other libraries that face financial difficulties when they attempt to organise language courses by themselves.
The Center for Integration of Foreigners is preparing a workshop for MLP librarians working with children. The aim of this workshop is to ensure well-delivered childrenÔÇÖs lectures even if some members of the young audience do not speak Czech.
The library also offers computer courses run by MLP staff aimed for basic user knowledge, with no certificate awarded.


More about current activities and also detailed information on the project, translated documents, invitations and news are to be found on MLP website www.mlp.cz/libraries or in our ÔÇťRegional ReportÔÇŁ.



The project was realized with the support of the Lifelong Learning Programme of the European Union and Ministry of Culture Czech Republic.


For more information on the local program and project progress, please contact:

Barbora Loudová Stralczynská
Coordinator of local project, webmaster of www.librariesforall.eu
E-mail: czechmade@mkc.cz
Phone: +420 296 325 345
---
Knihovny pro v┼íechny - Multikulturn├ş centrum v Praze

Multikulturn├ş centrum Praha a M─Ťstsk├í knihovna v Praze p┼Öipravily v knihovn─Ť nov├ę programy pro cizince v r├ímci evropsk├ęho projektu Knihovny pro v┼íechny. Pat┼Ö├ş mezi n─Ť z├íkladn├ş po─Ź├şta─Źov├Ż kurz, n├şzkoprahov├ę kurzy ─Źe┼ítiny, zalo┼żen├ş dvou informa─Źn├şch koutk┼» pro cizince, e-learningov├Ż kurz ─Źe┼ítiny, p┼Öehledy cizojazy─Źn├ę literatury, p┼Öeklady informa─Źn├şch materi├íl┼» knihovny ciz├şch jazyk┼» ─Źi kulturn├ş akce.
Projekt m├í t┼Öi c├şlov├ę skupiny: cizince, dosp─Ťl├ę i d─Ťti ┼żij├şc├ş na ├║zem├ş hlavn├şho m─Ťsta Prahy, d├íle knihovn├şky pracuj├şc├ş v s├şti knihovny a kone─Źn─Ť ┼íirokou ve┼Öejnost knihovn├şk┼» i b─Ť┼żn├Żch n├ív┼ít─Ťvn├şk┼» knihovny. Cizinc┼»m jsou nab├şzeny nov├ę nab├şdky slu┼żeb a p┼Öizp┼»soben├ş knihovn├şho informa─Źn├şho prostoru pro jejich snadn─Ťj┼í├ş p┼Ö├şstup ke slu┼żb├ím knihovny. Pro knihovn├şky byla p┼Öipravena ┼íkolen├ş a pro ve┼Öejnost v├Żstava d─Ťl cizinc┼» v prostor├ích knihovny v z├í┼Ö├ş 2010.
Pr┼»b─Ťh projektu
V ─Źervnu 2009 vznikla v Praze poradn├ş skupina slo┼żen├í z lingvist┼», knihovn├şk┼», pracovn├şk┼» neziskov├Żch organizac├ş a instituc├ş zam─Ť┼Öen├Żch na integraci a vzd─Ťl├ív├ín├ş cizinc┼». Poradn├ş skupina se aktivn─Ť zapojovala do projektu p┼Öedev┼í├şm v jeho p┼Ö├şpravn├ę a po─Ź├íte─Źn├ş f├ízi v obdob├ş ─Źerven a┼ż ┼Ö├şjen 2009. V druh├ę polovin─Ť projektu sledovala pr┼»b─Ťh aktivit a fungovala jako poradn├ş org├ín s evalua─Źn├ş funkc├ş a pl├ínovac├ş ├║lohou ve vztahu k pokra─Źov├ín├ş projektov├Żch aktivit po skon─Źen├ş projektu. ─îlenov├ę poradn├ş skupiny participovali na p┼Ö├şprav─Ť semin├í┼Öe a workshop┼» pro knihovn├şky a pom├íhali rovn─Ť┼ż p┼Öi p┼Ö├şprav─Ť jazykov├Żch mutac├ş informa─Źn├şch let├ík┼» knihovny a projektu.

Po p┼Ö├şpravn├ę f├ízi b─Ťhem l├ęta 2009 byly v z├í┼Ö├ş 2009 propagov├íny nov├ę nab├şdky projektu a vznikly informa─Źn├ş let├íky knihovny p┼Öelo┼żen├ę do sedmi jazyk┼» (ru┼ítina, ukrajin┼ítina, mongol┼ítina, n─Ťm─Źina, angli─Źtina, vietnam┼ítina, ─Ź├şn┼ítina). Informace o nov├Żch slu┼żb├ích knihovny byly zve┼Öejn─Ťny na webov├Żch str├ínk├ích neziskov├Żch organizac├ş v Praze pracuj├şc├şch s cizinci. Organizace a spolky cizinc┼» byly informov├íny o aktivit├ích pro cizince skrze mailovou i telefonickou komunikaci a d├íle p┼Öes dobrovoln├şky a spolupracovn├şky na┼í├ş organizace. Informace byly publikov├íny tak├ę v tisku men┼íin.
Aktivity uskute─Źn─Ťn├ę v r├ímci projektu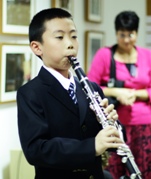 V ┼Ö├şjnu byl otev┼Öen kurz po─Ź├şta─Ź┼» pro cizince. Kurz byl nav┼ít─Ťvov├ín men┼í├ş skupinou ┼żen p┼Öedev┼í├şm z Ukrajiny a Ruska a trval do konce ledna 2010. D├íle na n─Ťj nav├ízal dal┼í├ş kurz od ├║nora 2010, p┼Öi─Źem┼ż z├íjem se postupn─Ť zvy┼íoval

Za velmi ├║sp─Ť┼ín├Ż lze pokl├ídat n├şzkoprahov├Ż kurz ─Źe┼ítiny po┼Ö├ídan├Ż ve spolupr├íci MKC Praha a M─Ťstsk├ę knihovny v Praze s Centrem pro integraci cizinc┼» Praha. Kurz za─Źal v lednu 2010 a ├║─Źastn├şky byli lid├ę doslova z cel├ęho sv─Ťta a v┼íech kontinent┼». N├şzkoprahovost kurzu spo─Ź├şv├í v jeho otev┼Öenosti. Studenti se nemus├ş hl├ísit, sta─Ź├ş, kdy┼ż p┼Öijdou na kurz. Nepostupuje se dle u─Źebnice, ale studenti dost├ívaj├ş pracovn├ş listy. Ka┼żd├í hodina je ucelenou tematickou jednotkou, kter├í je v─Ťnov├ína n─Ťkter├ęmu z ka┼żdodenn├şch probl├ęm┼» ─Źi situac├ş. Tato speci├íln├ş metodika byla ocen─Ťna cenou LABEL 2009. Kurzy budou nad├íle pokra─Źovat i po skon─Źen├ş projektu.

Ve spolupr├íci s organizac├ş InB├íze Berkat jsme p┼Öipravili v├şkend d─Ťt├ş mimo Prahu k t├ęmatu ÔÇ×M┼»j domovÔÇť. V├Żstupy z v├Żtvarn├Żch d├şlen byly za┼Öazeny do sout─Ť┼że, jej├ş┼ż vyhl├í┼íen├ş prob─Ťhlo v r├ímci vernis├í┼że v├Żstavy ÔÇ×M┼»j domovÔÇť, kter├í se uskute─Źnila v z├í┼Ö├ş 2010 v knihovn─Ť na Opatov─Ť. V├Żstavy se ├║─Źastnili um─Ťlci z ┼Öad cizinc┼», kte┼Ö├ş ┼żij├ş v ─îR, ale nemohou sv├í d├şla z r┼»zn├Żch d┼»vod┼» vystavovat. V├Żstava fotografi├ş, maleb i tradi─Źn├şch od─Ťv┼», spole─Źn─Ť s d├şly d─Ťt├ş p┼Öipravila n├ív┼ít─Ťvn├şk┼»m netradi─Źn├ş z├í┼żitek a byla zah├íjena velkolepou vernis├í┼ż├ş s m├│dn├ş p┼Öehl├şdkou a dal┼í├şm kulturn├şm programem.

Vzd─Ťl├ívac├ş aktivity pro knihovn├şky
Druhou hlavn├ş slo┼żkou projektu bylo vzd─Ťl├ív├ín├ş zam─Ťstnanc┼» knihovny. V ┼Ö├şjnu 2009 prob─Ťhl semin├í┼Ö pro knihovn├şky sest├ívaj├şc├ş se z p┼Ö├şsp─Ťvk┼» o celkov├ę migra─Źn├ş situaci v ─îR a v Praze, komunikaci s cizinci a jejich pot┼Öeb├ích. Velmi d┼»le┼żitou slo┼żkou bylo p┼Öedstaven├ş p┼Ö├şklad┼» dobr├ę praxe v integraci cizinc┼» do knihoven v ─îR (Knihovna Ji┼Ö├şho Mahena v Brn─Ť, Krajsk├í v─Ťdeck├í knihovna v Liberci) a v zahrani─Ź├ş (┼áv├ędsko). Na konci semin├í┼Öe prob─Ťhla panelov├í diskuse k t├ęmatu Role knihovny ve vzd─Ťl├ív├ín├ş a integraci cizinc┼».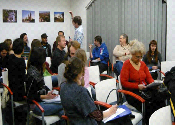 V ├║noru 2010 byly p┼Öipraveny dva prakticky zam─Ť┼Öen├ę workshopy pro knihovn├şky (v┼żdy po 20 ├║─Źastn├şc├şch, zam─Ťstnanc├şch z ├Üst┼Öedn├ş knihovny a pobo─Źek v m─Ťstsk├Żch ─Ź├ístech s velkou hustotou obyvatel ciz├şho p┼»vodu). T├ęmatem byla Komunikace s cizinci v knihovn─Ť. Knihovn├şci m─Ťli p┼Ö├şle┼żitost si p┼Öipravit a v re├íln├ę komunika─Źn├ş situaci s cizinci tak├ę prakticky vyzkou┼íet nejb─Ť┼żn─Ťj┼í├ş situace v knihovn─Ť (registrace ─Źten├í┼Öe, vyp┼»j─Źen├ş, rezervace ─Źi ztr├íta knihy, z├şsk├ív├ín├ş informac├ş v knihovn─Ť apod.). Na z├íklad─Ť obou workshop┼» vznikl manu├íl pro knihovn├şky s radami a fr├ízemi pro nej─Źast─Ťj┼í├ş situace v knihovn─Ť.

Plány do budoucna
Projekt ÔÇ×Knihovny pro v┼íechnyÔÇť umo┼żnil M─Ťstsk├ę knihovn─Ť v Praze ve spolupr├íci s MKC Praha roz┼í├ş┼Öit sv├ę slu┼żby pro migranty, nav├ízat nov├ę kontakty s organizacemi pracuj├şc├şmi s migranty jak v ─îR, tak v zahrani─Ź├ş a pokra─Źovat v dal┼í├şm ┼íkolen├ş a vzd─Ťl├ív├ín├ş sv├Żch zam─Ťstnanc┼». V├Żstupy projektu polo┼żily z├íklady pro dal┼í├ş rozvoj knihovny ve sm─Ťru multikulturn├şho vzd─Ťl├ívac├şho centra:
M─Ťstsk├í knihovna v Praze z├şskala informa─Źn├ş materi├íly o knihovn─Ť a nab├şdce slu┼żeb v n─Ťkolika jazyc├şch, kter├ę mohou b├Żt snadno aktualizov├íny a vyu┼ż├şv├íny i nad├íle.
Knihovna roz┼í├ş┼Öila svoji nab├şdku informa─Źn├şch slu┼żeb prost┼Öednictv├şm tzv. Infopoint┼», kter├ę se staly sou─Ź├íst├ş Informa─Źn├şch center MKP. Tyto budou i nad├íle provozov├íny a vedeny zam─Ťstnanci knihovny, v─Źetn─Ť zvl├í┼ítn├ş internetov├ę str├ínky obsahuj├şc├ş informace pro ─Źten├í┼Öe-cizince.
Knihovna nav├ízala spolupr├íci s Centrem pro integraci cizinc┼» Praha a spole─Źn─Ť nad├íle provozuj├ş kurzy ─Źe┼ítiny pro cizince. Tato forma spolupr├íce m┼»┼że slou┼żit jako p┼Ö├şklad pro dal┼í├ş knihovny v zemi, kter├ę se pot├Żkaj├ş s finan─Źn├şmi pot├ş┼żemi p┼Öi pokusech samostatn─Ť organizovat jazykov├ę kurzy.
Centrum pro integraci cizinc┼» Praha p┼Öipravuje semin├í┼Ö pro knihovn├şky M─Ťstsk├ę knihovny v Praze, kte┼Ö├ş pracuj├ş s d─Ťtmi. C├şlem semin├í┼Öe je zajistit kvalitn├ş p┼Öedn├í┼íky pro d─Ťti i v p┼Ö├şpadech, kdy n─Ťkter├Ż z mal├Żch n├ív┼ít─Ťvn├şk┼» nemluv├ş ─Źesky.
Knihovna provozuje po─Ź├şta─Źov├ę kurzy, kter├ę vedou jej├ş zam─Ťstnanci (z├íkladn├ş u┼żivatelsk├ę dovednosti, bez ud─Ťlov├ín├ş certifik├ít┼»).
Kone─Źn─Ť nov├ę kontakty s v─Ťt┼íinou m├şstn├şch organizac├ş zab├Żvaj├şc├şch se problematikou vzd─Ťl├ív├ín├ş a integrace migrant┼» jsou pro knihovnu zdrojem odborn├ę podpory. Z├írove┼ł tyto kontakty otev├şraj├ş nov├ę mo┼żnosti dal┼í├şho nez├ívisl├ęho rozvoje knihovny po skon─Źen├ş projektu.


M─Ťstsk├í knihovna vytvo┼Öila str├ínku v─Ťnovanou projektu Knihovny pro v┼íechny, kde jsou ke sta┼żen├ş v┼íechny p┼Öelo┼żen├ę materi├íly, pozv├ínky a hlavn├ş informace o projektu. V├şce na www.mlp.cz/libraries.


Projekt Knihovny pro v┼íechny je financov├ín z fond┼» Evropsk├ę unie a Ministerstva kultury ─îesk├ę republiky.