Relevant Sources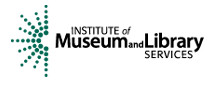 Museums, Libraries, and 21st Century Skills
The report outlines a vision for the role of libraries and museums in the national dialogue around learning and 21st century skills and includes case studies of innovative audience engagement and 21st century skills practices from across the country.
The guideline is available for download here.

The website also provides a The Online Self-Assessment tool. This brief interactive survey quickly analyzes an institution's 21st century strategies and describes next steps for action.