Best Practices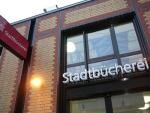 International Library – Learn German and teach German
[Municipal Library in Frankfurt am Main, Germany]
Building blocks of the International Library at the start of the project in 2002:
Book acquisitions for the target group: we deliberately chose to forgo acquisition of items in original languages and instead focused on acquisition of items related to learning and teaching of German which are in great demand by all language groups and institutions.
Establishment of self-study area: following the example of the Queens Borough Public Library's Adult Learning Center, we have created an area with four CD players where people can study alone.
Library excursions for migrants who were able to learn about the library through modern teaching methods (interactivity, visualization, etc.). Introduction of the library represents a major innovative part of the project and serves to create a positive and effective first impression.
Internet portal entitled "Turkish in Frankfurt" intended to provide a virtual counterpart to new services.
The area of public relations is crucial and included an opening ceremony with a press conference, new design of the International Library and leaflets, active cooperation with the media and introduction of new services in various institutions dealing with the target group.
Staff dimension: the educational course Dialogue of Cultures enhanced the social and intercultural skills of librarians.
Source: Libraries as Gateways to the Integration of Immigrants in the EU (MKC Prague, 2006).
A full report about the project "Die internationale Bibliothek - Von New York nach Frankfurt" is available (in German only) for free download from www.bertelsmann-stiftung.de.
CONTACT
Municipal Library in Frankfurt am Main
Zeil 17-21. 60313 Frankfurt am Main
Germany